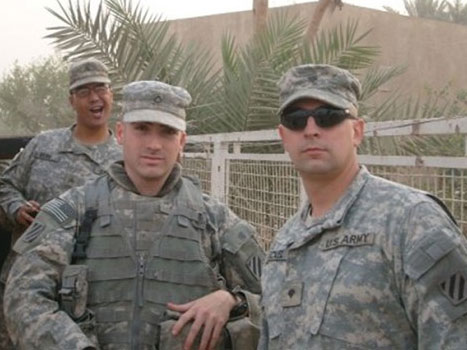 Submitter's Name: Posted by Texas War Memorial Staff
The Service Member's Name: Tim Seckel
Rank: Sergeant 
Military Job: 
Cavalry Scout
Unit: F 5-15 4th Platoon "House of Pain"
Hometown for Service Member: Dallas, TX
A great Texas family, the Family Seckel, talk about Sergeant Tim Seckel's injury and recovery. Just a month into his second tour in Iraq, as an Army Calvary Scout, while on a recon mission, the High-Mobility Multipurpose Wheeled Vehicle (HMMWV or Humvee) Sergeant Seckel was riding in was hit by a roadside bomb. The blast broke Sergeant Seckel's back in two places, killed his Lieutenant and wounded two other soldiers. Sergeant Seckel underwent multiple surgeries and was diagnosed with traumatic brain injury (TBI) and post-traumatic stress disorder (PTSD). Tim returned to his home state of Texas and was medically retired. Today he volunteers and works with other wounded warriors. 
WOUNDED WARRIOR PROJECT – TIM SECKEL from David Macdonald on Vimeo.